products » Headless Data Integration™
Build One Integration to Get Them All
Lay your data products on top of the unified Dataddo API and forget about constant API changes, pipeline maintenance, and scalability issues.
Save Engineering Talent for Your Core Mission
Free the hands of your engineers so they can focus on scaling your product and driving profitability. Unload all integration work on our engineers.
PRODUCT BENEFITS
Why Dataddo?
Communicate with a Single API
Instead of working with hundreds of different APIs, different authorization procedures, paginations, data formats, and API architectures, put the headaches aside and communicate solely with the Dataddo API.
Proactive Pipeline Maintenance
Pre-Built and Custom Connectors
Infinitely Scalable
Thanks to Dataddo's auto-scalable architecture, never worry about call volume. We can handle as many integrations as you need. The business logic is up to you.
Auto-Scaling Platform Architecture
Easy Implementation
We ourselves are heavy users of the Dataddo API since our frontend app is built entirely on top of it. The ability to see implementation of our API in this real-world context, together with our comprehensive documentation, will make your integration process extremely smooth.
Market-Proven Architecture
See the API via Dataddo Itself
Comprehensive Documentation
Certified and Fully Secure
Dataddo is SOC 2 Type II certified and compliant with all major data privacy laws around the globe, including ISO 27001, GDPR for Europe, CCPA and HIPAA in the US, LGPD for Brazil, and POPIA for South Africa.
16 Data Processing Locations
Optional Exclusion of Personal Information
Custom Data Encryption Keys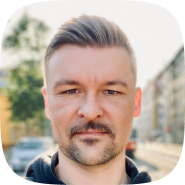 See the Dataddo Platform in Action
Click below to book a live demo with one of our experts.
Count on Comprehensive Technical Support
Receive close support from our in-house Solutions Team at each phase of rollout. We have many years of experience in dealing with various APIs, plus close relationships with most cloud service providers, and are ready to use these assets to help you overcome any potential obstacles.
Dedicated Implementation Team
Use Any of Our 250+ Connectors
Dataddo currently offers 250+ off-the-shelf connectors. Need one we don't have? Let us know and we'll build it free of charge in around 10 business days.
Most Comprehensive Portfolio in the Industry
New Connectors Every Week
Free Custom Connectors on Request
Supported integration types
Looking for a Different Type of Integration?
END to END
Data from Apps » Dashboarding Apps
Send data from online sources straight to dashboarding apps or Google Sheets.
ETL ETLT ELT
Data from Apps » Data Warehouses
Move data from cloud services to storages to establish one source of truth for all decisions.
REVERSE ETL
Data from Warehouses » Apps
Send data back into apps to give business teams insights in the systems they use most.
ETL
Database Replication
Connect storages to replicate, migrate, and distribute data throughout your organization.
Testimonials
Dataddo Is Ranked #1 by Customers