products » Data Anywhere™
Send Your Data from Any Source to Any Destination
Give all departments, teams, and professionals access to the insights they need in the tools they use with the first any-to-any data integration platform on the market.
Fully Managed. Maintenance-Free.
Dataddo manages all API changes, proactively monitors and fixes pipelines, and builds new connectors free of charge in around 10 business days. End integration headaches and save engineering talent for your core mission.
Supported integration types
Connect Any A to Any B
Data from Apps → Data Warehouses
Move data from any cloud services to any storage to establish a single source of truth for all decisions. Salesforce, Hubspot, Google Analytics, Stripe—sync them all. And more.
Database Replication
Connect storages like Snowflake, Azure, Databricks, and BigQuery to replicate, migrate, and securely distribute data throughout your organization.
Data from Warehouses → Apps
Send data from warehouses back into apps to give teams the insights they need in the systems they use most—CRMs, help desk apps, marketing platforms, or any other operational tools. Not only does this improve the accuracy of data which is already in these systems, it eliminates the need for separate dashboards altogether.
Data from Apps → Dashboarding Apps
For immediate insights, send data from online sources straight to Google Sheets or dashboarding apps like Tableau, Power BI, and Looker Studio.
Compare Us with
Not sure which is right for you? Check out our detailed comparison.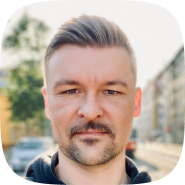 See the Dataddo Platform in Action
Click below to start a free trial or book a demo with one of our experts.
PRODUCT BENEFITS
Why Dataddo?
Certified and Fully Secure
Dataddo is SOC 2 Type II certified and compliant with all major data privacy laws around the globe, including ISO 27001, GDPR for Europe, CCPA and HIPAA in the US, LGPD for Brazil, and POPIA for South Africa.
16 Data Processing Locations
Optional Exclusion of Personal Information
Custom Data Encryption Keys
Use Any of Our 250+ Connectors
Dataddo currently offers 250+ off-the-shelf connectors no matter your payment plan. Don't see the one you need? We build new connectors free of charge for clients in around 10 business days.
Most Comprehensive Portfolio in the Industry
New Connectors Every Week
Free Custom Connectors on Request
Migrate, Back Up, Keep Safe
Migrate data between warehouses or back it up to guarantee retention of completeness and quality.
High-Volume Data Transfers
Auto-Provisioning of Data Models
Test Data Models Before Deploying at Full Scale
By sending your data directly to a dashboarding app, you can test the validity of any data model on a small scale before deploying it fully in a data warehouse.
Establish Proof of Concept
Count on Comprehensive Technical Support
Receive close support from our in-house Solutions Team at each phase of rollout. Receive a response to any email within 12 hours. Book a meeting at any time.
Save on Warehouse Fees
Don't pay for unnecessary warehouse storage. Extract only the metrics and attributes you need, then let Dataddo pre-cleanse the data before it hits the warehouse. Your engineers will thank you, and you can take them out to dinner with the money you save.
No Data Warehouse Necessary
In-App Data Quality Checks
Get Insights in Record Time
From first login to complete, automated pipelines, get your data flowing from sources to destinations in just a few clicks. Need immediate insights? Shoot your data straight to a dashboarding app. No data warehouse necessary.
Case Studies
Learn How Other Companies Use Our Platform
Data Anywhere™
ETL, reverse ETL, database replication—do it all with a single integration platform.
What is a data flow?
A data flow is the connection between a data source or sources and a destination. For example, if you send data from Facebook Ads (source) to Looker Studio (destination), this will count as one flow.
Learn More
Testimonials
Dataddo Is Ranked #1 by Customers